We're all about delivering brilliant food, drinks + service
We also want our customers + team to have fun while they are here! Most of our team are Claygate residents, attended the local schools + know many of our regulars. We are loving being part of the thriving Claygate community + are looking forward to offering somewhere that residents + visitors can hangout.

Prior to opening P+A we owned + ran a successful restaurant in Spain for 7 years. With a young family (+ dog called Gizmo) we decided to head back home to the UK. Alan is originally from Esher + Surrey was always where we considered our home so here we are!

P+A is dog friendly too so our four legged friends don't need to wait out in the cold.
There is not enough space to introduce you to all of our lovely team but here are a few of us!  
Alan
Alan is a skilled chef with loads of experience at some of London's top restaurants - most notable The Ivy where he trained for just under 5 years under culinary legends Mark Hix, Alan Bird + Tim Hughes. When he is not in the kitchen he can be found either kicking a football with his 3 year old son Noah or at the Emirates as he is a HUGE Arsenal fan!

Favourite Dish:
12oz dry aged ribeye steak on the bone, buttered potatoes, watercress + caramelised onion + thyme jus
Sonia
Sonia lead the font of house team at their restaurant in Spain but now having a young family means she is behind the scenes. Usually sitting in the corner at P+A, drinking flat whites + on her laptop working away! When not working she's chasing around a toddler or cooking up a storm for her family.

Favourite Dish:
Lamb neck fillet, smoked aubergine puree, quinoa tabbouleh + cucumber yogurt
Andy
Andy is our blue eyed manager who most of you will see running the cafe daily. Prince Charming to some of our lovely customers he strives to deliver amazing service + always has a smile. When away from P+A Andy is a massive Chelsea fan so that doesn't leave time for much else!

Favourite Dish:
Brindisa chorizo flatbread with harissa + coriander yogurt
Marcin
Senior Chef + yet another arsenal fan (see the trend?)
Marcin joined us in August + is originally from Poland. Many Claygate residents will recognise him  He has a passion for cooking + loves working with the best ingredients.

Favourite Dish:
Bavette steak, caramelised onion, poached egg + mustard mayonnaise bagel
Lily
Front of House + Photographer
Lovely Lily is one of our super friendly front of house team! She is a keen photographer too and is currently building her portfolio as a professional fashion photographer. You can see Lily snapping away at P+A along with Sonia to post photos of all we do on our social media accounts.

Favourite Dish:
P+A house salad
with chicken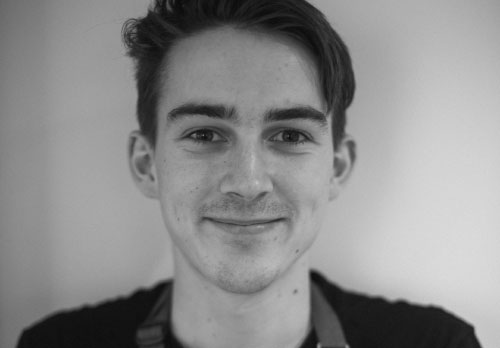 Rory
Rory has been a key member of the P+A team since day one ... he loves all things coffee and takes huge pride in preparing coffee for all of our wonderful customers as well as mastering his latte art. Another Arsenal fan in our ranks but he is also a fanatical collector of coins (particularly Beatrix Potter)!!

Favourite Dish:
Chicken + Cheese
quesadilla
BE THE FIRST TO HEAR ABOUT MENU ADDITIONS!
Subscribe today and we'll stay in touch with our latest news,
menu changes and upcoming events at Parade + Albany.